Ear, Nose, and Throat Doctor San Antonio, TX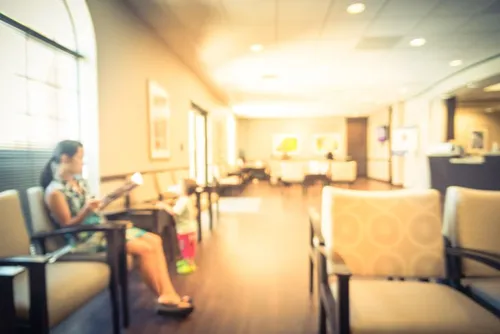 Everyone's ENT & Sinus Center is conveniently located in the Stone Oak area of San Antonio, Texas. Dr. Christine Gilliam provides advanced ENT care to both pediatric and adult patients suffering from a wide variety of head and neck issues, including sinusitis, allergies, ear pain, sleep apnea and more. We are here to answer your questions, so please feel free to contact us during our business hours if you would like to schedule an appointment.
Our Mission
The entire team at Everyone's ENT & Sinus Center combines a higher calling to do what is right for my patients with a business perspective to ensure customer service is priority.
San Antonio, TX Ear, Nose and Throat Doctor
Everyone's ENT & Sinus Center
21738 Hardy Oak Blvd.
San Antonio, TX 78258
(210) 647-3838


Call For Pricing Options
Office Hours

| | |
| --- | --- |
| Monday: | 8:00am - 5:00pm |
| Tuesday: | 8:00am - 5:00pm |
| Wednesday: | 8:00am - 5:00pm |
| Thursday: | 8:00am - 5:00pm |
| Friday: | 8:00am - 3:00pm |
| Saturday: | Closed |
| Sunday: | Closed |
Dr. Gilliam performs surgeries on Mondays and Fridays.
Appointments
Appointments are an important part to successful treatment for you and all our patients. As time has been reserved specifically for you to talk with Dr. Gilliam and receive treatment, please arrive to your appointment at the designated time as instructed by our office staff. If you are more than 15 minutes late, you may be asked to reschedule your appointment. All cancelations less than 24 hours will be charged a $25 no-show/ cancelation fee per scheduled appointment.
Payment Options
We accept cash, Visa, MasterCard, American Express & Discover credit cards. We also offer a flexible payment plan. Please see our Financial Coordinator for details.
Insurance Claims
We are on your side when it comes to insurance claims. Don't worry about submitting your insurance claim we will gladly do that for you. We want to help you receive full insurance benefits and ask that you communicate to us on the status of this process. We do hold our patients accountable to their account and encourage you to reach out to us if your policy has not shown to be paid within a 45 day period. If you use any of our services that are not under contract with your insurance, we will provide you with the necessary copies of codes and charges for you to submit to your insurance company.
Financing
We work with your insurance, health savings, and other options for you to be able to have the best care whether it is for allergy tests, balloon sinuplasty, pediatric ENT, or any other services. Our office can help with financing options like CareCredit providing you with a 0 down payment and low monthly payment for affordable plans. All payments are due at the time of service; however we do everything possible to help you understand all your options available.